Brady Sheldon
Brady Sheldon is an Associate at MONA, where he works with the best and brightest in the commercial real estate industry. A former professional linebacker who played for 5 teams in the NFL and 2 teams in the CFL, Brady joined MONA after finishing his football career. Brady's extensive leadership and team-building experience are a natural fit for the ultra-competitive world of real estate. Brady fell in love with New York City during his time playing for the New York Jets and is excited to play an important role in the renaissance of its retail market.
Born and raised in Michigan, Brady earned a bachelor of science degree in operations management from Ferris State University. Brady is a certified athletic development specialist whose passions include personal training, coaching youth sports, food, and travel.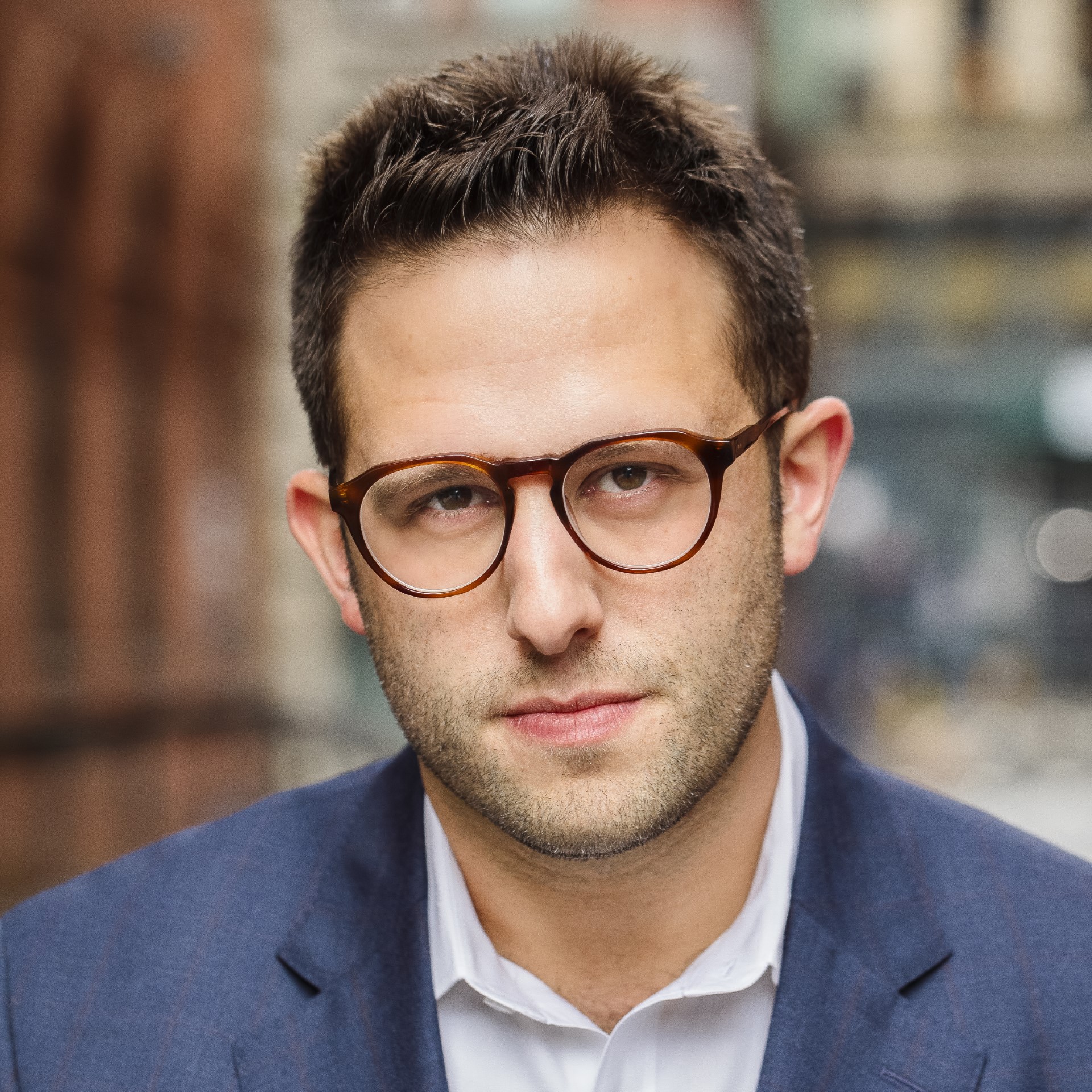 Brandon L. Singer
Chief Executive Officer & Founder
During his 14+ year career as a commercial real estate broker, MONA Chief Executive Officer and Founder Brandon L. Singer has negotiated high profile retail, hospitality, and food and beverage leases in New York City and gateway cities across the United States. Brandon's transactions for tenants like Showfields, 3DEN, FitHouse, H&R Block, and Fabric, as well as major landlords like The Related Companies, Blackstone, Thor Equities, The Trump Organization, and Ashkenazy Acquisition Corporation have surpassed $3 billion in aggregate value. In 2012, Brandon was named an inaugural member of Commercial Observer's 30 Under 30 list for commercial real estate professionals in New York.
Prior to his commercial real estate career, Brandon graduated from The George Washington University in 2007 with a degree in Business Administration. Brandon is a member of the International Council of Shopping Centers and the Real Estate Board of New York. He is also a board member of the Lung Cancer Research Fund (Young Professionals division) and a Vice Chairman of both the Jewish National Fund's JNF Future and the State of Israel Bonds (Real Estate Division, New Leadership Cabinet).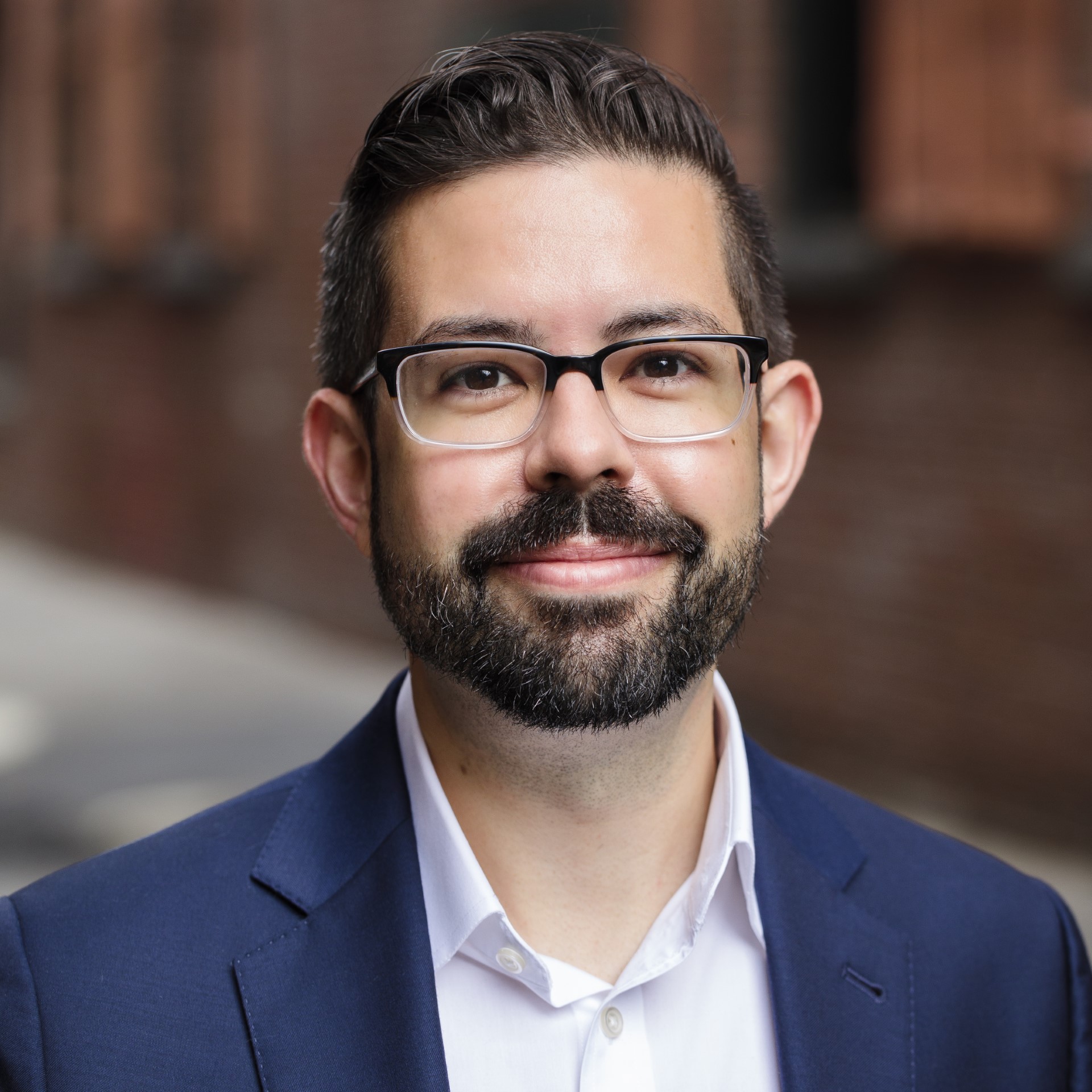 Michael Cody
Head of Operations and Administration
In late 2013, Michael Cody accepted what he originally believed would be a temporary support role in retail real estate to financially supplement his performing arts career. However, that "short-term gig" led to Mr. Cody developing an unexpected passion for retail and transitioning into brokerage. Mr. Cody then spent the next several years leasing flagship locations for trailblazing retail tenants and marketing retail opportunities for many of New York City's top commercial landlords. In September of 2020, Mr. Cody's journey continued when he co-founded MONA with his longtime business partner, Brandon L. Singer.
A graduate of Clarion University of Pennsylvania, Mr. Cody feels a special connection to young entrepreneurs, taking great pride in helping new tenants roll out their concepts in New York City. His long-term goal is to help make MONA the best-in-class partner for up-and-coming retailers, regardless of whether their expansion plans are local or national.
In addition to being a member of both the Real Estate Board of New York (REBNY) and ICSC, Mr. Cody is also a two-time nominee for REBNY's prestigious Retail Deal of the Year award.

Kelly Gedinksy
Kelly Gedinsky has been a retail broker for 16 years and has successfully leased over 800,000 square feet of retail space. A native New Yorker who knows Manhattan like the back of her hand, Ms. Gedinsky has become one of the most successful female brokers in the commercial real estate industry. In tending to the unique needs and requirements of each tenant and landlord in her portfolio, Ms. Gedinsky has cultivated a comprehensive understanding of major flagship lease transactions, plus unique skills related to ground-up construction and re-development.
Ms. Gedinsky's notable tenant representation transactions include leases for Ferragamo, Nili Lotan, Whalebone, SnapChat, American Horror Story, Comedy Central, Yigal Azrouel, ASICS, CVS, the Gagosian Gallery, Aaron Basha, QVC, and Yves Saint Laurent. Throughout her career Ms. Gedinsky has proudly represented a list of noteworthy landlords that includes Madison Capital, L.H. Charney, Atlantic Development, GreenOak, CB Developers, and The Chetrit Group. Ms. Gedinsky successfully represented ownership of 3 Columbus Circle (SL Green and The Moinian Group) during negotiations for Nordstrom Men's first Manhattan store.
Ms. Gedinsky is a member of the Real Estate Board of New York (REBNY) and Innovating Commerce Serving Communities (ICSC). She was named one of Commercial Observer's "20 to Watch," "Top Women in Real Estate," "Top 40 Under 40" and "Top 30 Under 30."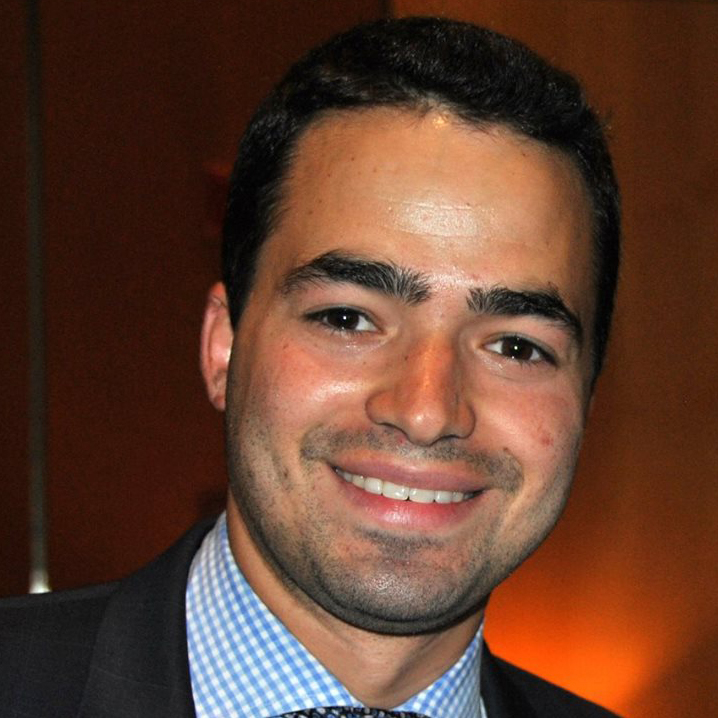 Matthew Ball
Matthew Ball has over nine years of commercial real estate experience. Mr. Ball and his team handle both Landlord and Tenant representation. In addition to maintaining a strong national profile, Mr. Ball has been involved with numerous high-profile New York City lease transactions, including Pele's lease of 1560 Broadway; Sunglass Hut's lease of 590 Fifth Avenue; and the lease-up of 432 Park Avenue to Beauvais Carpets, John Barret Salon, and Amaffi.
Mr. Ball graduated from Syracuse University in 2013 with a degree in Business & Hospitality. Prior to joining MONA, Mr. Ball worked at Cushman & Wakefield for seven years. The list of esteemed landlords that Mr. Ball has represented throughout his career includes Jack Resnick & Sons, Rose Associates, Park Hotels & Resorts, and Empire State Realty Trust. Mr. Ball's past and current tenant roster includes Sonic, All My Children Daycare, Lenscrafters, Beauvais Carpets, Pele, Johnny Rockets, and IHOP.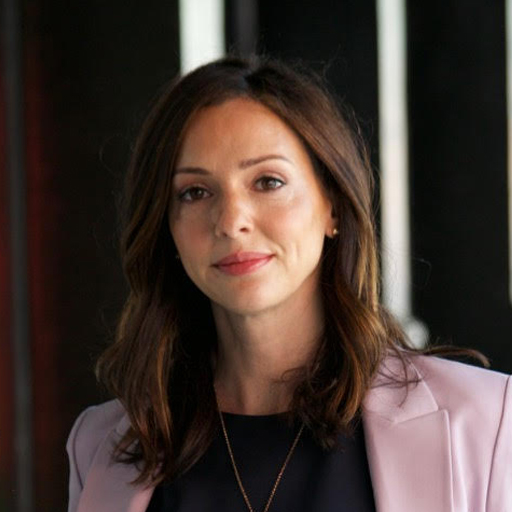 Suzanne Bernstock
Sue Bernstock brings 15 years of successful experience in high-end luxury retail and in coworking real estate management. Sue spent six years in the planning and buying offices of Saks Fifth Avenue, working in both men's and women's divisions and two years at VINCE following its IPO. In 2015, Sue joined Workville and within a year was promoted to President and COO. Sue successfully expanded Workville's coworking space footprint through a focused approach on member retention and new clients. Now, Sue is excited to be part of the Retail by MONA team.
A Tufts University graduate, Sue majored in Architectural Studies. She understands urban real estate trends, and incorporates this understanding in her planning and in her work. Sue enjoys exploring New York City's neighborhoods, restaurants and culture. She also loves traveling, particularly to the Southeast and Southwest of the U.S., and most recently, to the South of France.
John DiGangi
John DiGangi brings over seven years of successful experience in commercial real estate to MONA, with a strong focus on the hospitality industry. John is skilled at understanding food & beverage economics, developing tenant-specific expansion plans, and undergoing complex negotiations on behalf of his clients. Prior to joining MONA, John was a director at Murro Realty, where he specialized in the representation of hospitality brands on both a national and international scale.
John has represented a list of notable retailers that includes Juice Press, Tortazo by Rick Bayless, Fox Lifestyle Hospitality Group, City Roots Hospitality, El Bajío Restaurant Group, Bread & Butter, and Hudson Market. Landlords that John has represented include Tishman Speyer, Rudin Management, Empire State Realty Trust, ATA Enterprises, Premier Equities, Caspi Development, and The Durst Organization.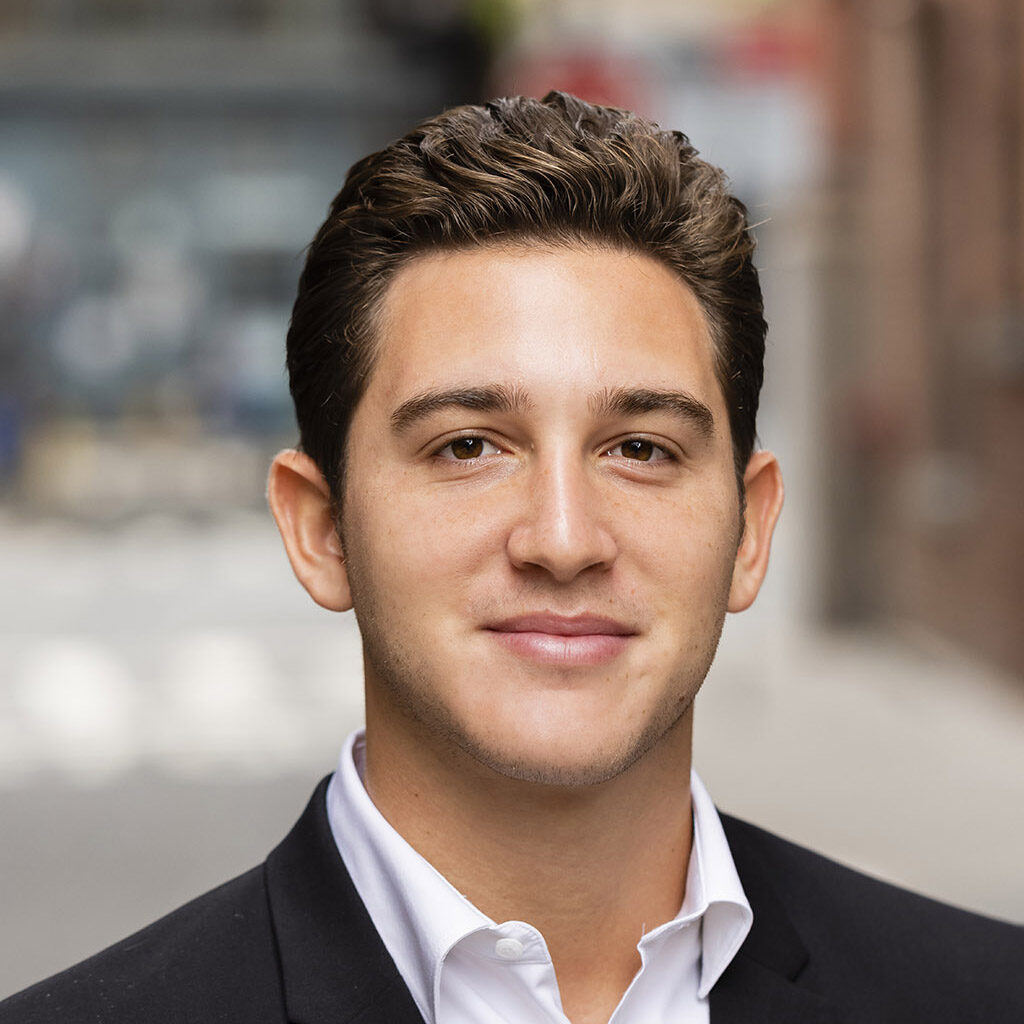 Max Kreinces
With his knowledge of New York City retail and his unique sense of style and taste, Max Kreinces brings a fresh, young perspective to the MONA team. Prior to joining MONA, Max earned a bachelor's degree in business administration with a concentration in real estate from The George Washington University's School of Business.
During his time at MONA, Max has closed several deals in neighborhoods throughout Manhattan and Brooklyn. Max successfully represented Forma Pilates, the red-hot boutique fitness brand based in Los Angeles, securing both of their New York City studios at 374 West Broadway and 819 Madison Avenue. Max also represented women's contemporary brand Cinq A Sept to secure their first brick and mortar retail store at 108 Wooster Street in the heart of Soho. Additional deals that Max has been involved with as a tenant representative include Showfields at 187 Kent Avenue, SORA at 73 Orchard Street, and Blank Street Coffee at 897 8th Avenue. In addition to his successful work representing retail tenants, Max's work with high profile landlords has resulted in RFR Realty leasing 50 East 61st Street to medical spa Coolspa and 980 Madison Avenue to women's fashion brand Tanya Taylor, Rybak Development's lease of 369 Leonard Street to The Boardroom, and the lease of 1 Bond Street to Italian Fashion E-Retailer, Luisaviaroma.
Max is a member of ICSC. He was recently selected to be part of the 2022 Commercial Observer's Top Young Professionals 30 Under 30 list.
Manu Wendum
Manu Wendum began his retail leasing career in 2016. Since that time, Manu has built a sterling reputation as one of the premier brokers for landlord and tenant representation in New York City. Manu has worked with many prominent New York City landlords, including JVL Property Group, AM Properties, Lightstone Group, Walter Samuels, Madison Capital, and SR Property Group.
Manu's notable transactions include securing a 9,000 sf lease for Century Medical & Dental's first Manhattan flagship location at 606 West 57th Street; a 10,500 sf lease with Lincoln Market at 501 6th Avenue; a 4,500 sf lease for Mezcali at 83 Maiden Lane; and a 8,000 sf lease with Cafe Hestia at 80 Maiden Lane. In addition, Manu represented the co-op board of 485-501 6th Avenue in negotiations for 7 leases totaling over 45,000 sf of retail. Manu has also led the Manhattan and Brooklyn rollouts of Craft & Carry, Century Medical & Dental, Crumbl Cookies, and QQ Nails.
Manu graduated from Brandeis University, where he was a member of the varsity swimming team, competing in both backstroke and butterfly. A native of Belgium, Manu speaks four languages: English, French, Dutch, and Hebrew.
Kim Levandovsky
Kim Levandovsky brings a wealth of boots-on-the-ground knowledge and experience working with startups and small businesses to his role as an associate with MONA. He has built a startup from the ground up (and was involved in the creation of every department within the organization) and has worked alongside scores of small- and mid-sized companies to help them grow and scale.
Prior to joining MONA, Kim also led a sales team of top producers for several years running. His CV includes time at United Debt Settlement, where he led sales and corporate development, Easy Leasing, and Colliers International. He is passionate about client service, operations, and the data that drives them, and he views his role with MONA as a truly strategic partner invested in his clients' overall growth strategies and success. A graduate of Brooklyn College, Kim enjoys watching sports, skiing and travel.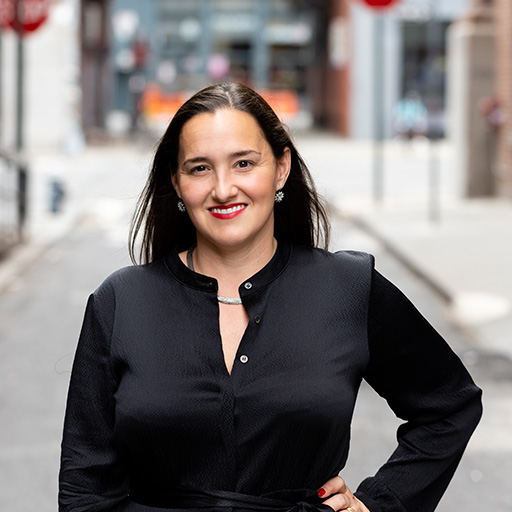 Alexandra "Alex" Turboff
Alexandra "Alex" Turboff has over 22 years of experience in commercial real estate and specializes in tenant representation for restaurants, food and beverage, and hospitality businesses. Prior to joining MONA, Alex was a Partner at Branded Concept Development (BCD), where she worked for 19 years. Alex has extensive experience navigating the nuances of the food and beverage sector, including New York City code requirements and the legal challenges specific to restaurant operations. Her knowledge of the build-out process and potential construction and permitting obstacles provides clients with a real advantage as they undertake their development. Alex has executed transactions on behalf of numerous national, international, and regional clients, including Parched Hospitality Group (Hole in the Wall and Isla), Corner Table Restaurants (The Smith), Mexicue, The Meatball Shop, Boqueria, Stand Up Burgers, Veggie Grill, Bourke Street Bakery, Wagamama, Daily Provisions, La Pecora Bianca, Burger & Lobster, Toby's Estate (Partners), Shelsky's, Ippudo / Kuro Obi, Naya, Joe's Pizza, Five Guys Burgers & Fries, Tacombi, Luke's Lobster, Jersey Mike's, Quiznos, Joe Coffee, and many others.
Alex is a licensed associate real estate broker in the State of New York. She received a Bachelor of Arts in Spanish Literature from Washington University in 2000. Alex is active in the real estate community, is a member of the International Council of Shopping Centers (ICSC), and was involved for many years with the Next Gen Committee Planning Board. She is passionate about client service and maintaining the brand integrity of the companies with whom she works. Alex enjoys gardening and dining out (especially in Chinatown!) and is a proud mom of two boys.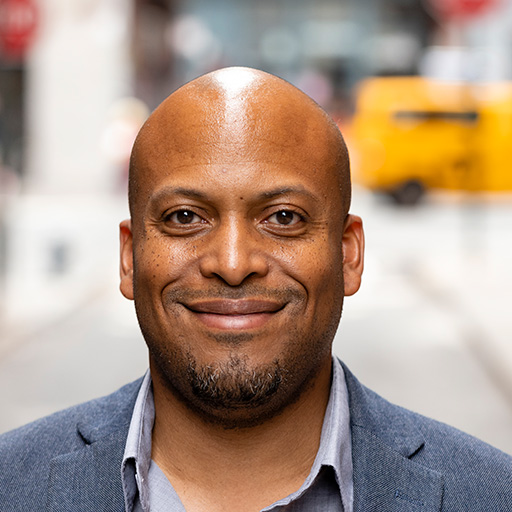 Jason Lloyd
Jason Lloyd brings significant firsthand knowledge to the MONA hospitality team with 18 years of experience in the food and beverage industry as an operator, investor, consultant and chef. After four years as a high-net worth wealth management analyst in the financial sector, Jason decided to pursue his passion for the restaurant industry. In 2013, Jason founded Cow & Clover, a 110-seat restaurant, bar, and event space located in Williamsburg, Brooklyn. As Managing Partner, Jason grew Cow & Clover into one of Brooklyn's most popular brunch spots and, in 2018, orchestrated a successful exit, partnering with Fornino Restaurant Group. Jason joined Branded Concept Development as Manager of Real Estate in 2018 and became Associate Partner in 2021, working with some of the most creative minds in the F&B industry. To quote his clients: "Jason speaks our language."
Jason graduated from Wesleyan University in 1999 where he majored in Political Science and minored in Economics. He is a New York City native and resident of Brooklyn for over two decades, with a deep appreciation of the city's history and the role the hospitality industry has played throughout the city's ups and downs. In his spare time, Jason can be found exploring NYC or enjoying a weekend in Vermont, but always sharing his love of food, music, swimming, winter sports, and the New York Knicks with his three children.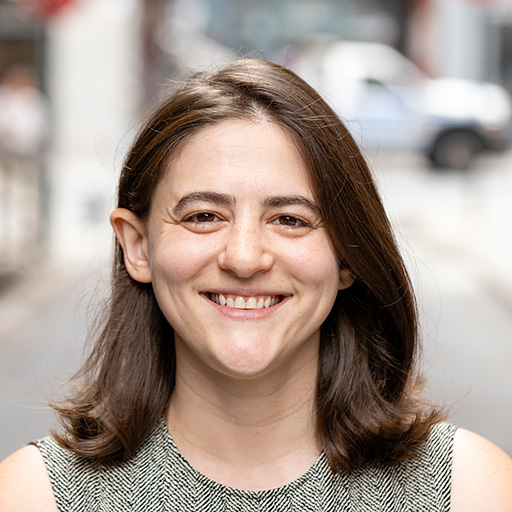 Marisa Simkin
Marisa Simkin brings extensive restaurant experience to MONA, having spent the early part of her career working in Front of House Management and New Openings for various restaurant groups. In 2018, she joined Branded Concept Development (BCD) as a Project Manager, collaborating with BCD's brokerage division to help restaurants navigate the pitfalls of construction in New York City. Marisa joined BCD's real estate team in early 2020, focusing on tenant representation for restaurant clients. As a broker, Marisa represented Mexicue, Stand Up Burger, Chinah, and Bourke Street Bakery in successful lease negotiations for restaurants around New York City.
A graduate of San Francisco State University, Marisa majored in Hospitality Management, and is always excited to use her experiences in hospitality and construction to evaluate the viability of spaces for her food & beverage clients. Marisa takes special pride in working with women-led enterprises as well as first time restaurateurs.
A California transplant who is eternally obsessed with NYC, Marisa lives in Brooklyn, and spends her free time watching baseball, walking with her dog, and eating.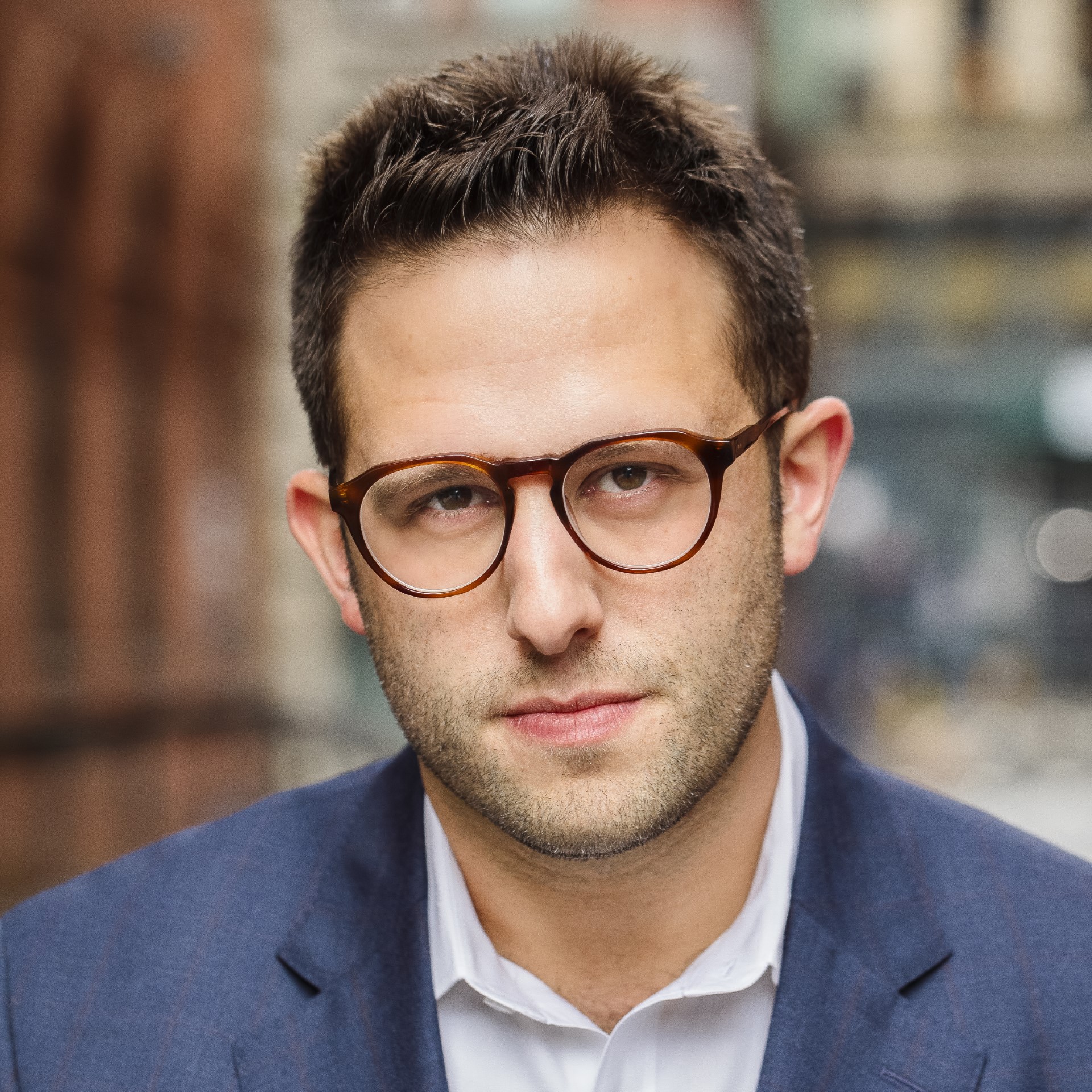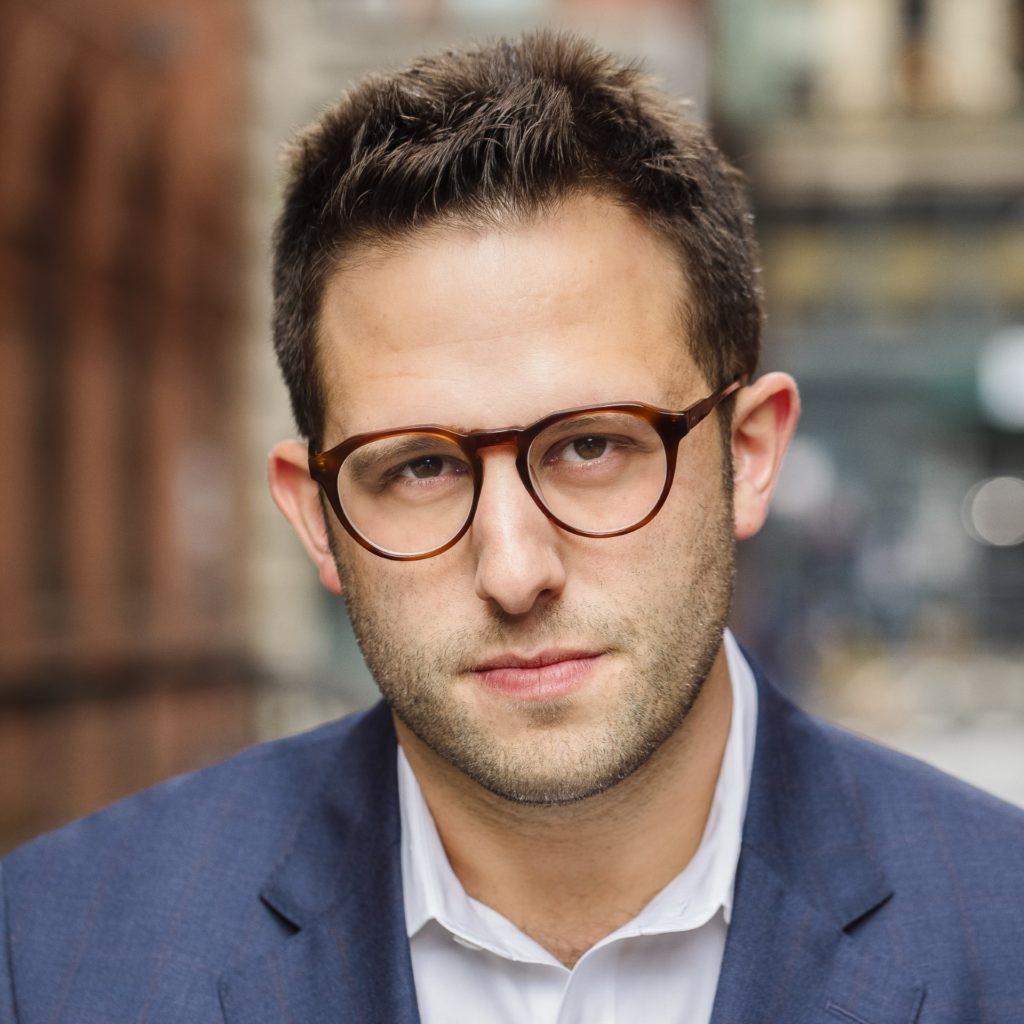 chief executive officer & founder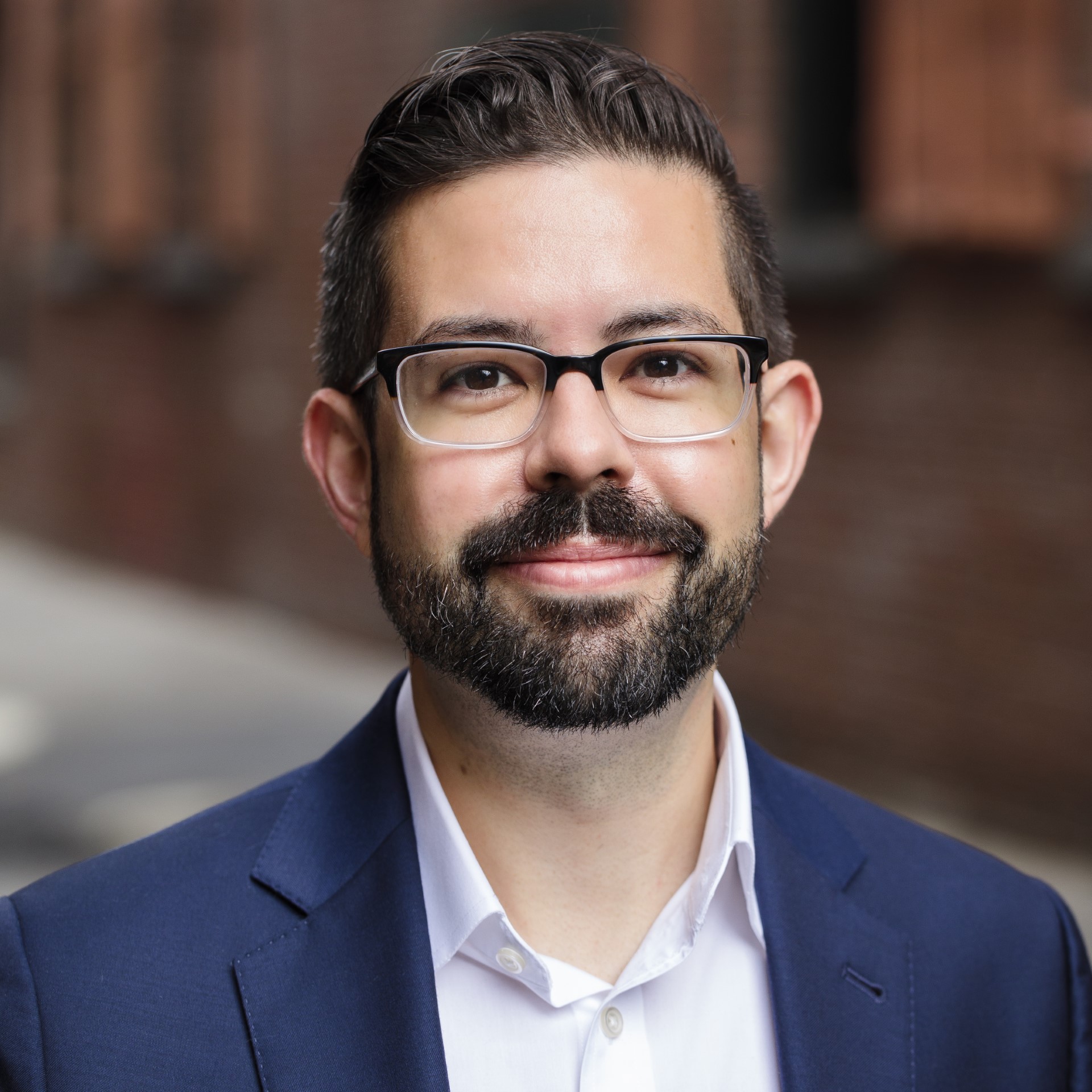 head of operations and administration